Onyx Bathhouse: Sweetheart Sprinkles - Strawberry Cupcake | Bath Bomb Review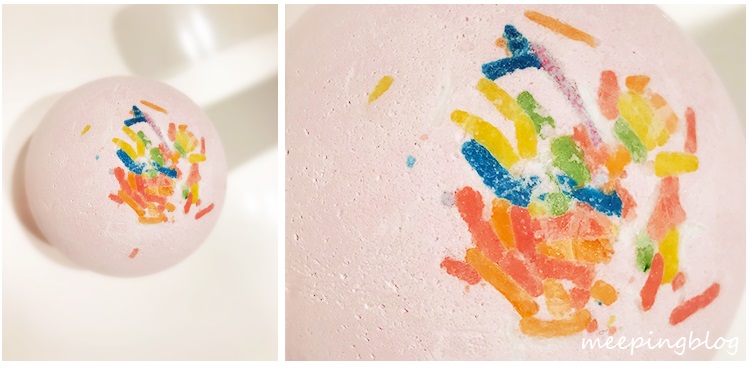 After the first glitter hateful bath bomb incident with one of Onyx Bathhouse's bath bombs, I decided to give them another shot.
I've listed below some of the positives and negatives of this experience.
Pros
This bath bomb had a strong yet subtle scent that I could pick up even before tearing the packaging away. It was a pleasant scent and paired with the design of the bath bomb, I certainly felt as if the sugary theme they were going for was a success.
The design alone reminded me of candy and aesthetically it was very pleasant to look at as I'm a huge sucker for colors and texture.
It left my skin feeling very soft.
Inexpensive.
Cons
The scent faded away as soon as the bath bomb dissolved into the water. It still smelled pleasant but it was barely there.
No amazing colors or effects to report. The water turned a flat, matte pink and even then it was too light to call it pink.
Final Thoughts
I enjoyed Onyx Bathhouse's Sweetheart Sprinkles – Strawberry Cupcake. It adequately matched the theme they were going for and the scent was one that I found myself trying to constantly catch a whiff of. I was a bit disappointed at the lack of color change but I still consider this a positive purchasing experience.
Will I purchase from Onyx Bathhouse again? Yes. I like their creativity and it's always fun to try to review bath bombs.
On an added note, this is what I said on my last review of an Onyx Bathhouse product.
"For a product to register in my mind, it either has to be very colorful (pastel-like) or smell amazing."
And they incorporated both this time around.
---
Disclaimer: This is not a sponsored review. I bought Onyx Bathhouse's bath bomb with my own money and remained genuinely honest.