OwlCrate 2018 - Power of Illusions Unboxing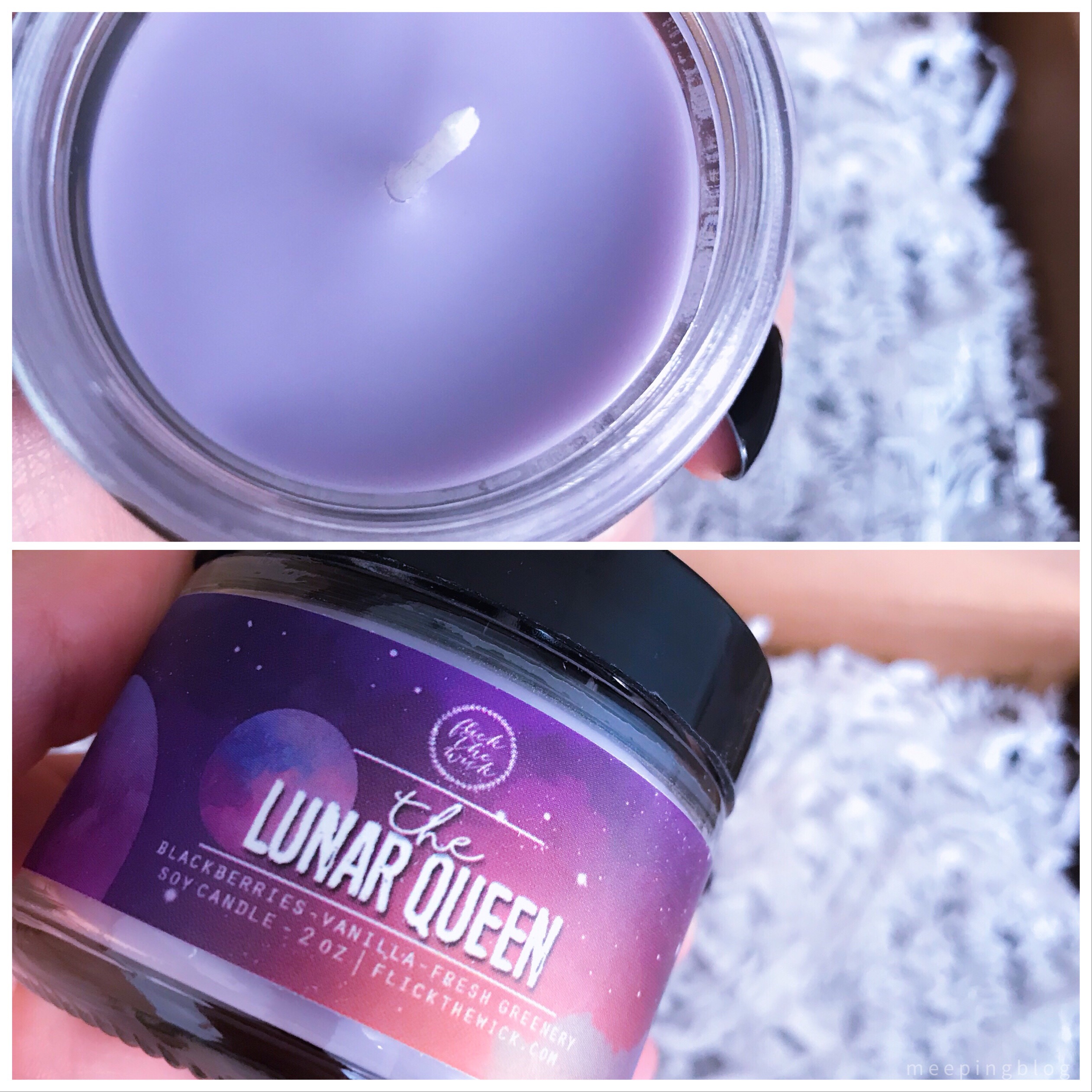 I'm a little late to the party but here is my first unboxing experience.
Disclaimer: This box was purchased with my own hard-earned money. This post may contain referral/affiliate links. If you buy something using the referral links, I may earn a commission at no additional cost to you. The opinions expressed are my own.
The candle inspired by The Lunar Chronicles and created by Flick the Wick. It smells amazing. That's all I have to say about this candle. Small but it packs a punch!~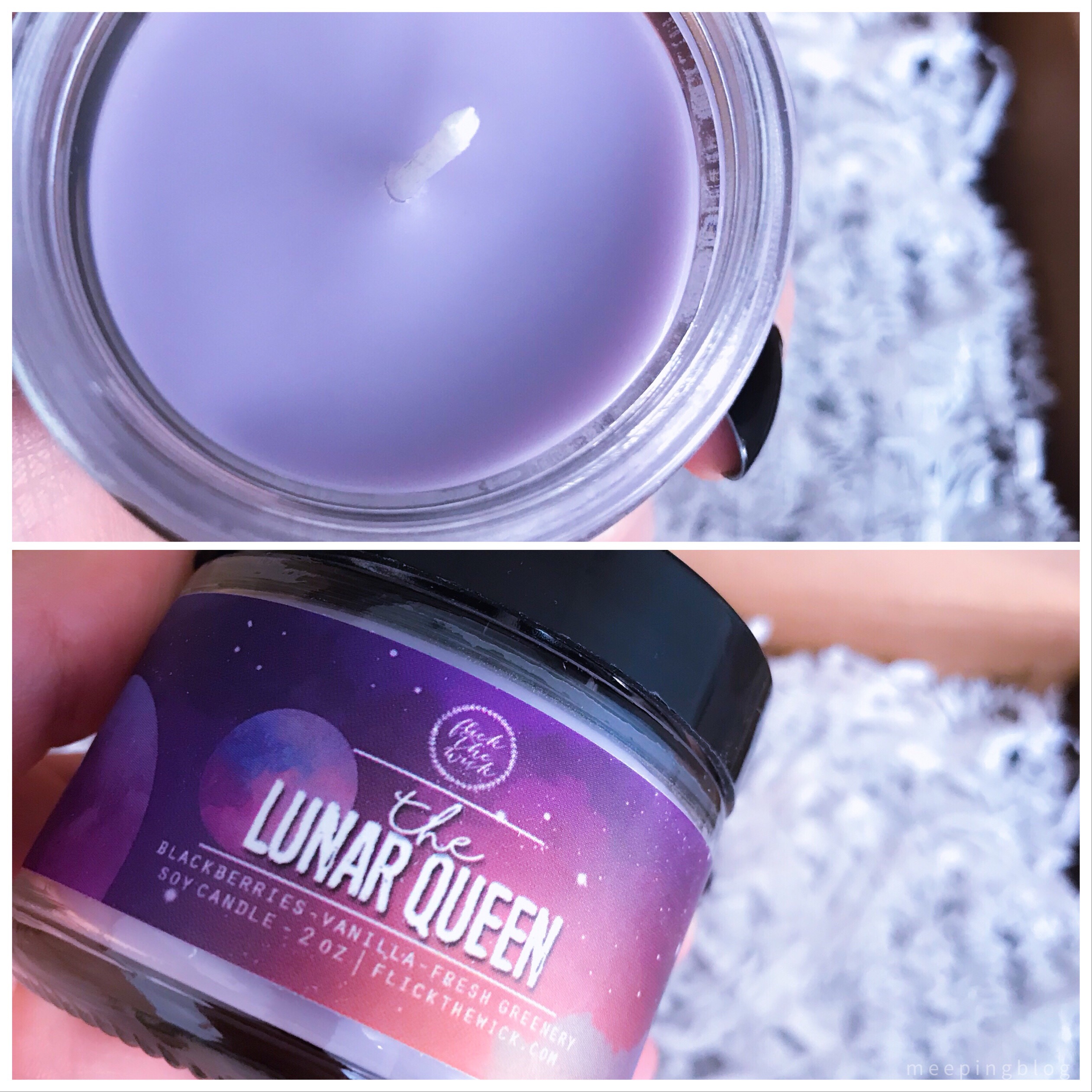 The Planner is a collaboration with Blue Star Press: I'm living for that planner. It is very well put together and has a great aesthetic feel as well as quality build. Very meaty so that instant fear of running out of space was gone within seconds of holding it in my hands. Upon first impression, I assumed it was a regular planner but this was not the case. It's a book planner and it contains things such as top 10 Monthly TBR's, mini slots for jotting down quick reviews, regular calendar and snippets about books. The back contains a quote by Neil Gaiman.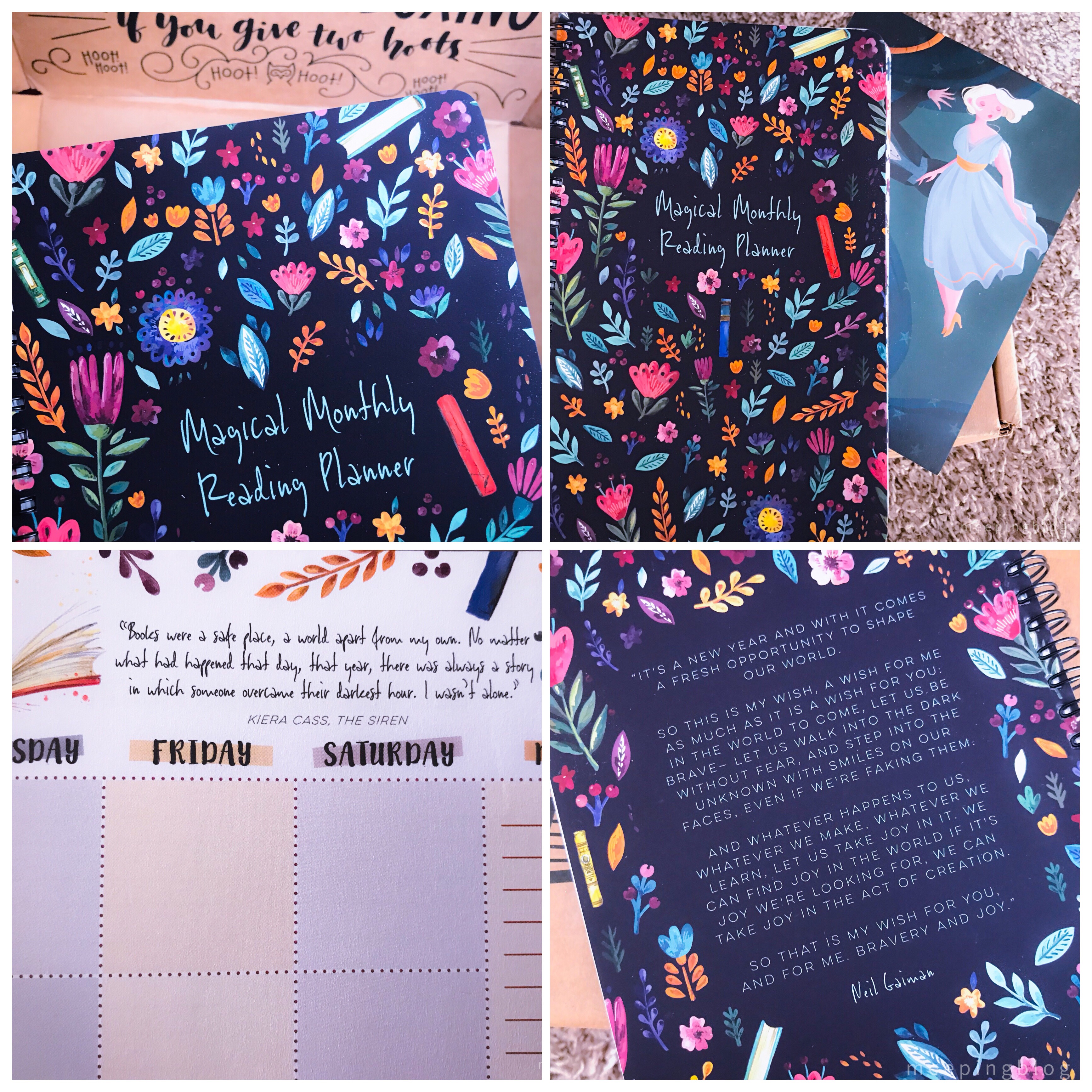 The Magnet was inspired by The Night Circus and created by Ink and Wonder Designs: Adorable! Not small at all, however but the color scheme is not one that would look off or out of place.
The Tote Bag was inspired by Caraval and Legendary! and created by Stella Bookish Art : Huge. I had to hang it in my double doors to get the picture but I really like the color scheme of it. The graphic front can also be found in the back and I prefer it that way as opposed to one-sided. Enough space to store numerous books and other items.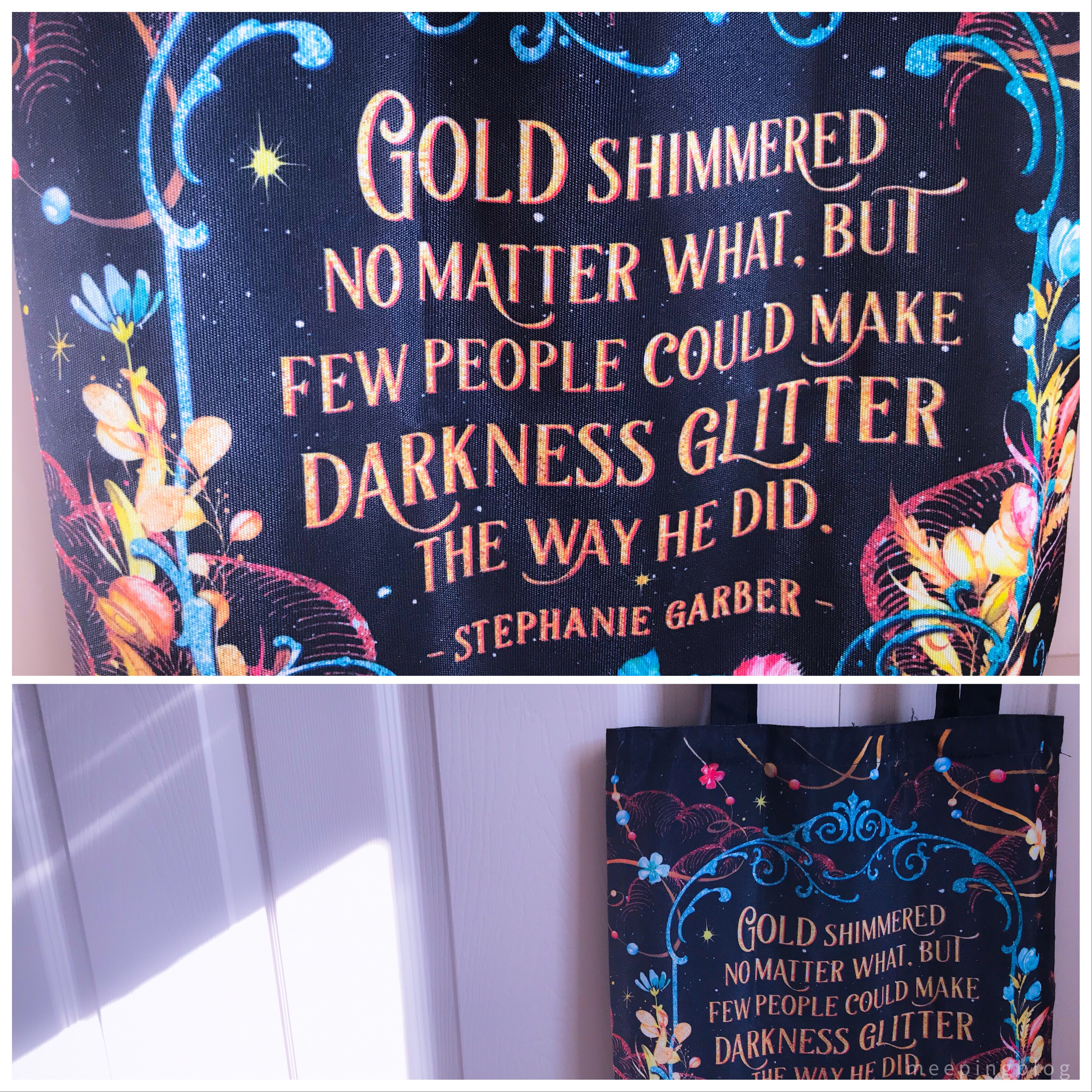 Author's Personal Note: I find this a very cool feature to have and that is to include a personal note from the author as well as a signed copy. Without giving much away, something that called out to me was the final quote by which says
Ornament is from Juniper and Ivy Designs. ' Imagine and it shall be. There are no limits.' I like it. It is the size of my hand and currently hanging on my wall.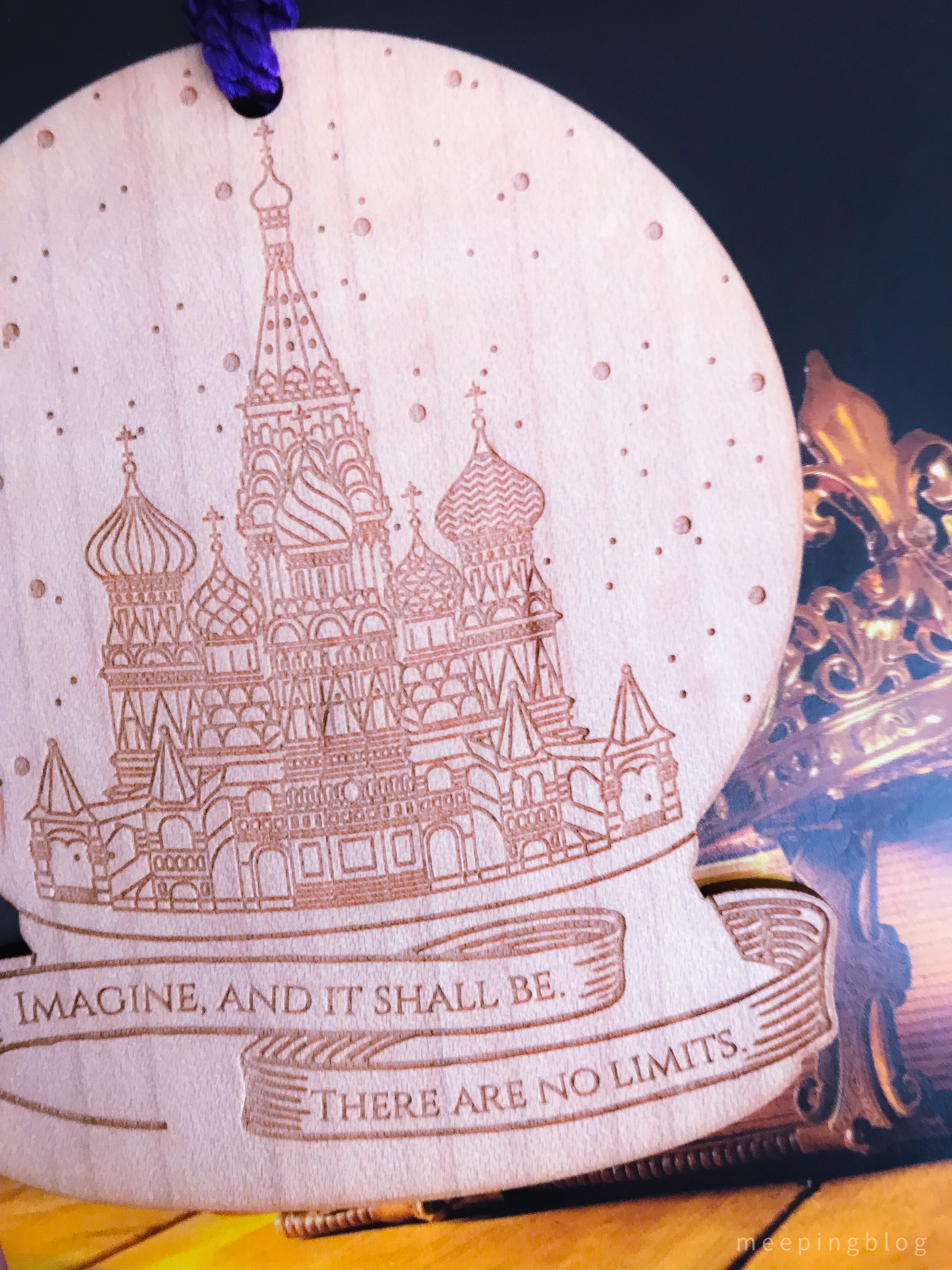 The Book Itself by Lyra Selene: The cover is lavender-colored is not highly eye catching except for the jewel of Amber smacked in the center.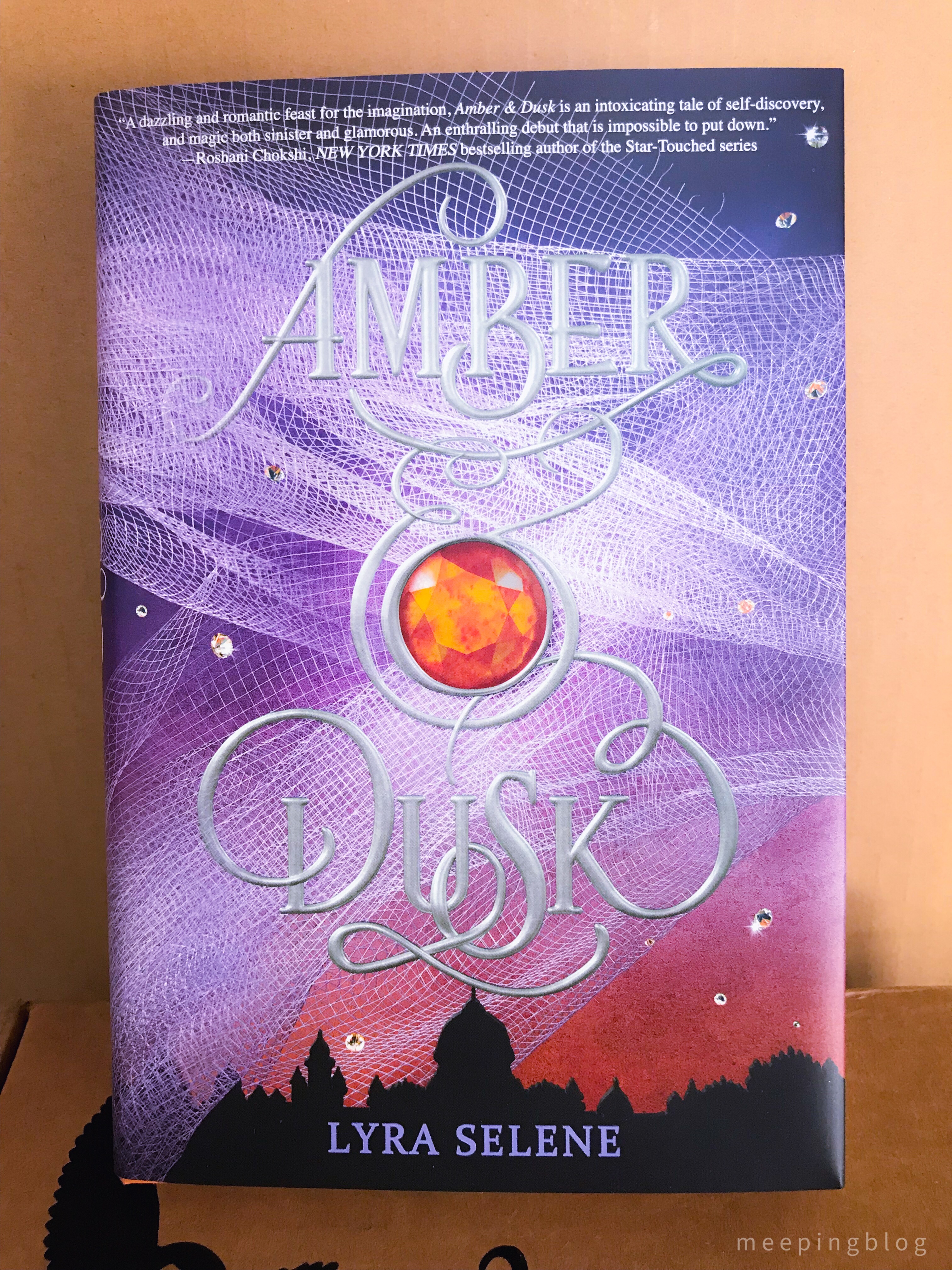 Blurb/Synopsis
Sylvie has always known she deserves more. Out in the permanent twilight of the Dusklands, her guardians called her power to create illusions a curse. But Sylvie knows it gives her a place in Coeur d'Or, the palais of the Amber Empress and her highborn legacies. .
And so Sylvie sets off toward the Amber City, a glittering jewel under a sun that never sets, to take what is hers.
But her hope for a better life is quickly dimmed. The empress invites her in only as part of a wicked wager among her powerful courtiers. Sylvie must assume a new name, Mirage, and begin to navigate secretive social circles and deadly games of intrigue in order to claim her spot. Soon it becomes apparent that nothing is as it appears and no one, including her cruel yet captivating sponsor, Sunder, will answer her questions. As Mirage strives to seize what should be her rightful place, she'll have to consider whether it is worth the price she must pay.
Interest level: I'm still on chapter one but the writing style, despite being first person point of view is very vibrant and engaging.
The Extra Excerpt: Maybe it's just me but I wasn't a fan of the cover or storyline but I'll include it here for completion sake.
On that note, I like it that OwlCrate includes an excerpt of a story by another author and a peek to next month's theme.
Finally, the pendant and amber necklace. There's not much on these guys but they were a welcomed addition. Also, I'm a bit biased because amber is my birth stone.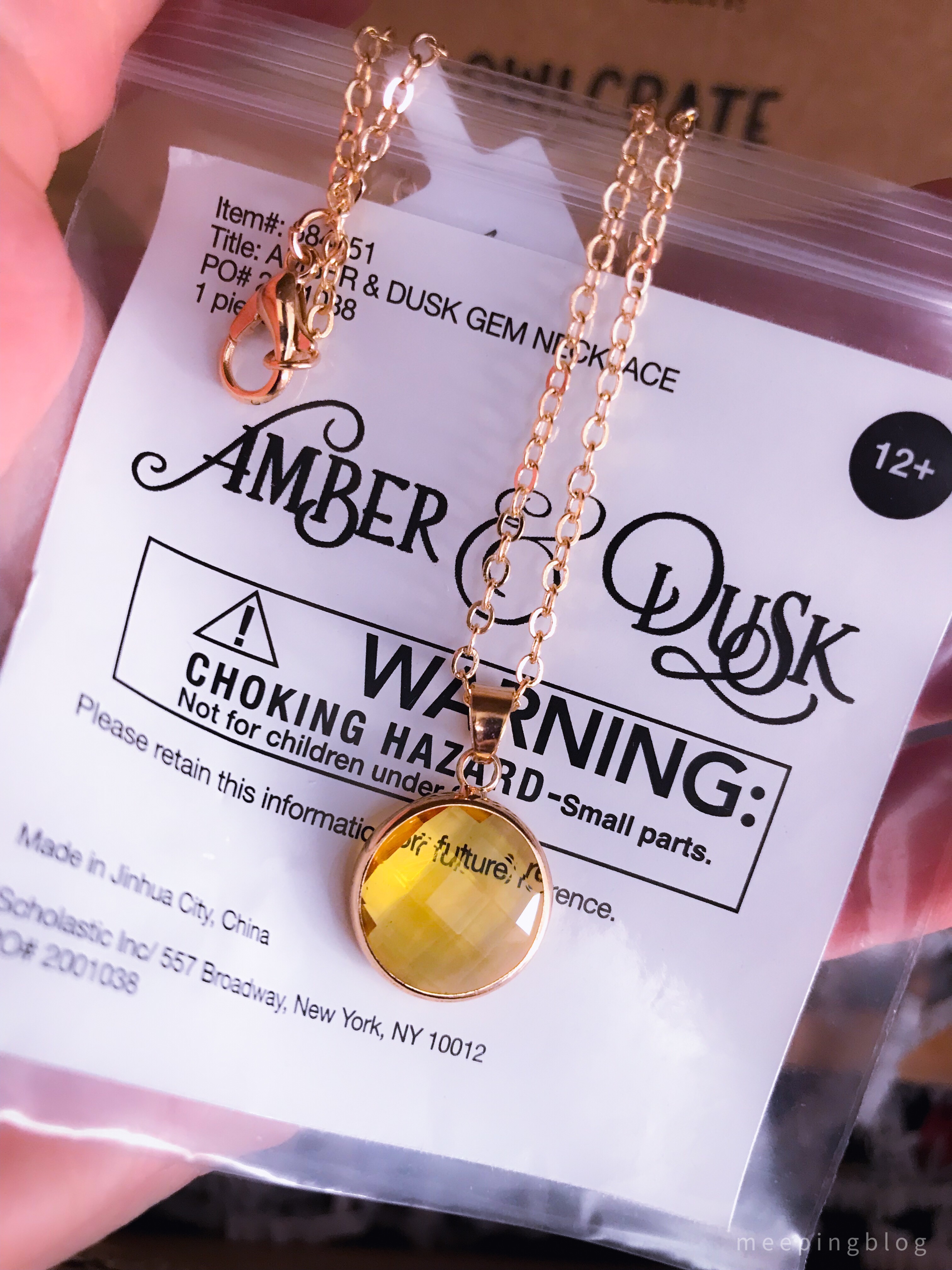 Here are all the goodies: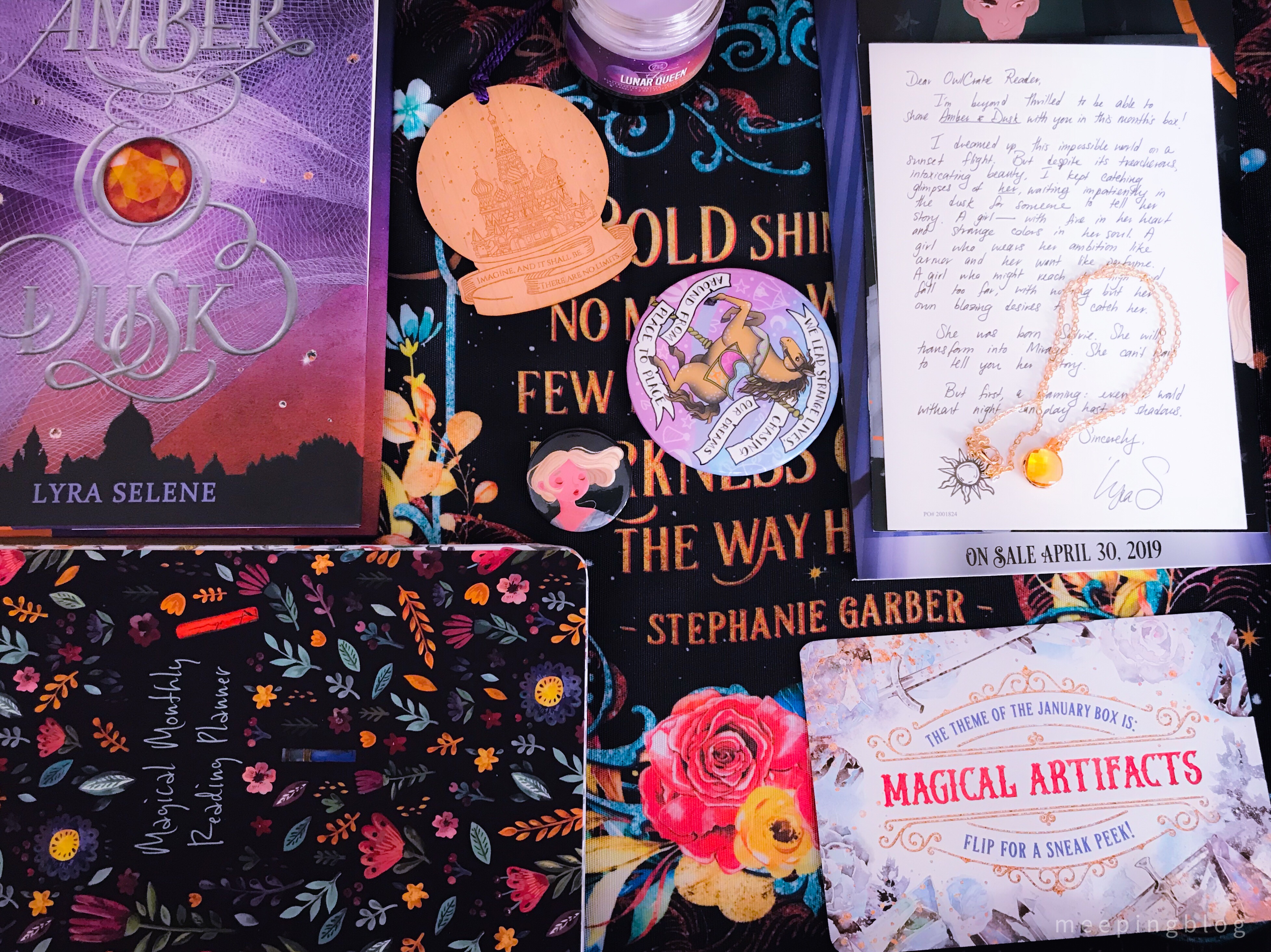 My first subscription box was a treat. There were no disappointments in this box. A review for the book will come at a later time.
You can click here to get your own OwlCrate subscription box!~