Book of the Month | November 2019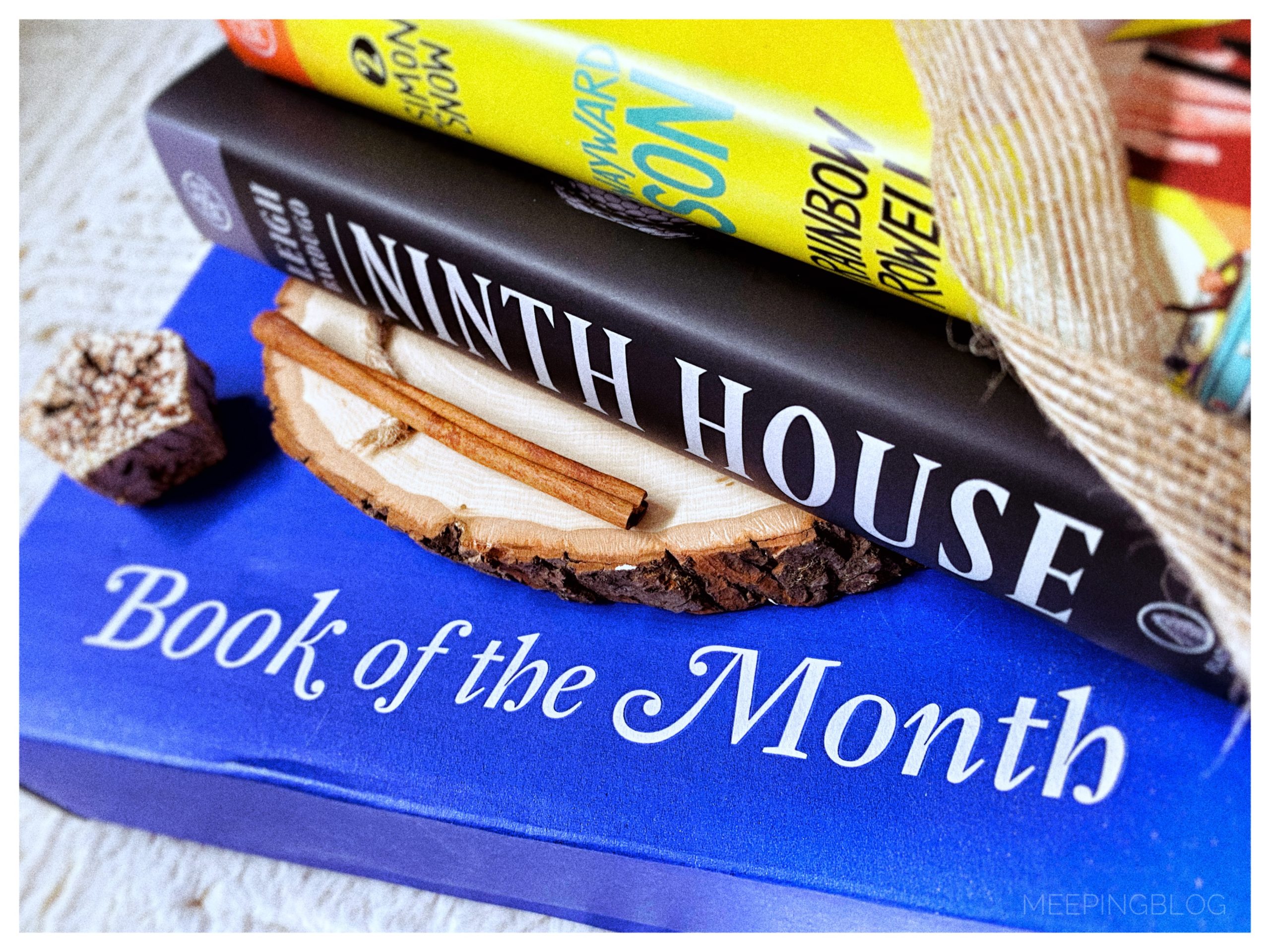 Another unboxing from Book of the Month, specifically November which is late, I know— but I have the December box on the way and I wanted to get this done. Find out what my pick for November was!
Disclaimer: This subscription box was purchased with my own money and opinions remain my own. This post may contain referral links, however.
How does it work?
You pick a book each month (nonfiction or fiction) from five hand-picked ones and it cost $14.99 (no hidden extra fees) and you can add up to two more books for $9.99 each. If you'd like to skip a month or several months to catch up on your TBR or finances, you can. With a promotional code, I was able to pay just $9.99 for my first box (taxes included). Delivery speed was impressive and my hardcover book came in pristine conditions.
Inside your first box, you will find a booklet about how they got started out which is pretty neat, a bookmark (I'm always thankful for those!) and your chosen hardcover book.
Update: I actually received a bookmark on this box too! It was inside the book… pretty sneaky. It reads To be Continued. I think anyone that has ever read a good book or watched a good show will come to dread those words but it's pretty neat that it's not the same bookmark 🙂
As for the book reveal…..
The Book Itself
My pick for this month's botm was Ninth House by Leigh Bardugo.
Book Synopsis (from the book)
Galaxy "Alex" Stern is the most unlikely member of Yale's freshman class. Raised in the Los Angeles hinterlands by a hippie mom, Alex dropped out of school early and into a world of shady drug dealer boyfriends, dead-end jobs, and much, much worse. By age twenty, in fact, she is the sole survivor of a horrific, unsolved multiple homicide. Some might say she's thrown her life away. But at her hospital bed, Alex is offered a second chance: to attend one of the world's most elite universities on a full ride. What's the catch, and why her?
Still searching for answers to this herself, Alex arrives in New Haven tasked by her mysterious benefactors with monitoring the activities of Yale's secret societies. These eight windowless "tombs" are well-known to be haunts of the future rich and powerful, from high-ranking politicos to Wall Street and Hollywood's biggest players. But their occult activities are revealed to be more sinister and more extraordinary than any paranoid imagination might conceive. They tamper with forbidden magic. They raise the dead. And, sometimes, they prey on the living.
---
I haven't had a chance to read it yet but im super intrigued by the plot and excited to finally catch a series from the beginning!
Want to try out Book of The Month for Yourself?
I'm not a representative but Book of the Month offers a referral program which means that if you use my link, you can get a discount on your first box and help me out in the process 🙂
---
Let's Chat it Up
Have you tried Book of the Month before? Have you read any books by Leigh Bardugo?