Comic Book Review | Otaku Blue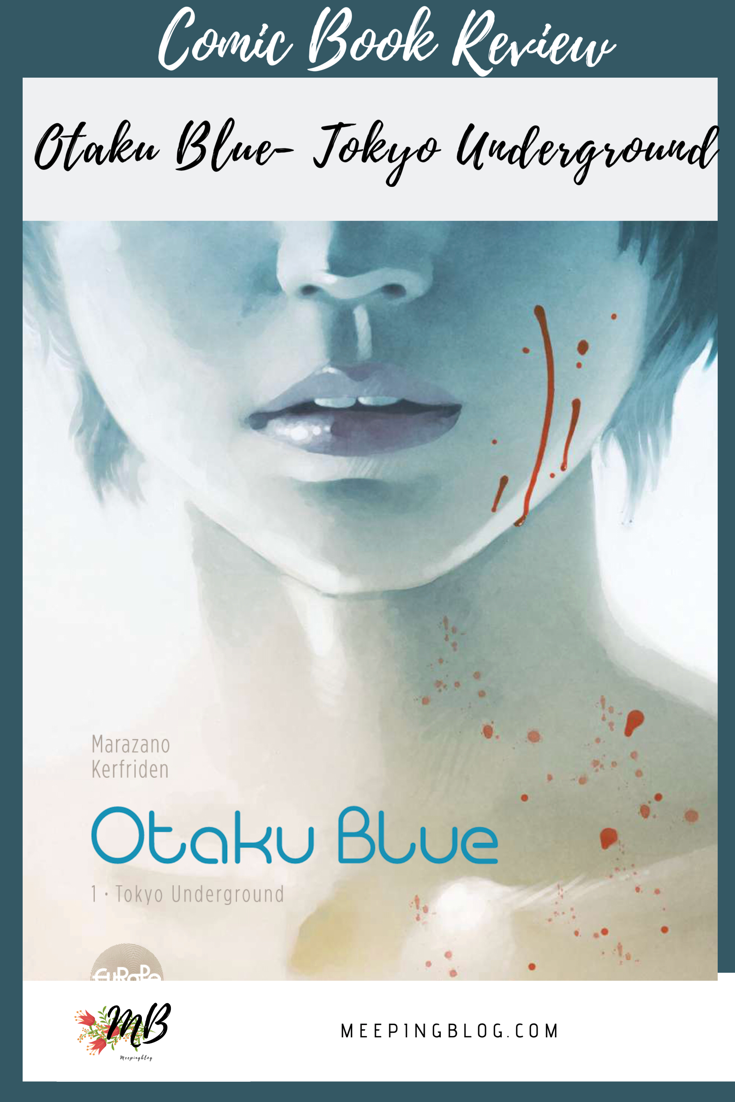 Asami is a sociology student studying otaku for her thesis. Her relationship with Kotaro is on the rocks: she's busy with her research, and he's an aspiring filmmaker working on a J-horror flick. The real horror is out there on the streets: a serial killer who amputates body parts from his prostitute victims. What's his sick game? As Inspector Arakawa and his young protégé Ryohei wade deeper into depravity, Asami, with the help of cosplayer Maiko, sets out in search of an otaku so elusive he's almost an urban legend in the youth culture capital of Akihabara: the mysterious Buntaro. (Netgalley)

---
My Thoughts/Review
While the art style isn't exactly my cup of tea, I found that the story was engaging enough for my taste. Asami goes to great lengths to try and understand the Otaku culture, taking research to a new, dangerous level— as she dives deeper and deeper into the darker side of Otaku. The art style softened up some of the macabre scenes depicted in the comic.
Each death is worser than the last and the serial killer begins to get more and more creative. Meanwhile, Asami and Kotaro's relationship is indeed on the rocks and each incident is enough to draw them further apart.
---
Other
Script: Richard Marazano / Art: Malo Kerfriden / Publish Date: 17 Apr 2019
---
Pin this!~
---
Social Corner
Last comic book you read? What was it called?