Frostbeard Studio - Divination Classroom Candle
I recently purchased my first bookish candle from Frostbeard Studio and this is my honest review.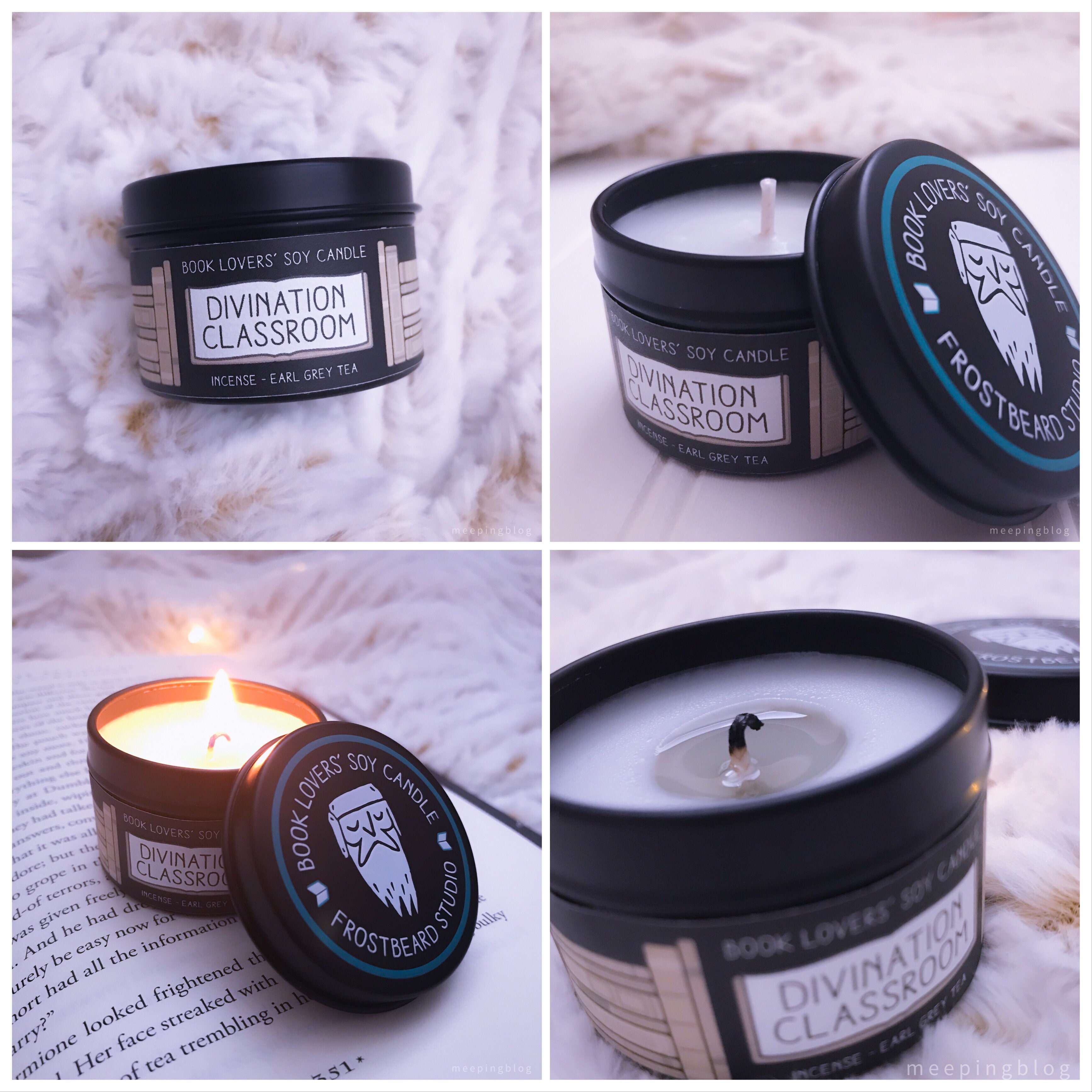 Disclaimer: Using my referral links will earn me a small commission that is of no extra charge to you. I try to remain honest and only promote products I've personally purchased. The link supplied in this post will get you 10% off your purchase 🙂
Overview
Sizes: For each candle, three variations of sizes are offered: 2oz, 4oz, 8oz. The candle pictured above is a 2oz.
Materials: Vegan and animal-cruelty free.
Scent: Each scent is inspired by bookworm related things or particular fandoms. The Divination Classroom candle is based on the Harry Potter series. The scent of this particular candle is incense Earl-Grey tea and despite its odd combination, it smells divine.
Color: Light, dull grey with a cool blue undertone. Very soothing.
Shipping: Fast. Only took a few days.

Price: 2oz: $6.00 4oz:$11.00 8oz: $18.00
They offer a subscription service where each month you are sent a new, unique scent of the 8oz candle but I haven't tried this yet!~
Verdict: The scent was very strong but not enough to perfume an entire room– which is stated from the start by the seller. Overall, my experience was a very positive one and based on a favorite fandom of mine!~
I have a long list of candles I want to get and while I love the tiny, compacted versions, I'm dying to try out the 4oz and even the 8oz to conduct a proper review.
Use this link to get a 10% discount on your purchase.
Note: Future reviews will include burn time.
Let's chat~
What are some of your favorite bookish candles?