Pull Me Under by Kelly Luce | Book Review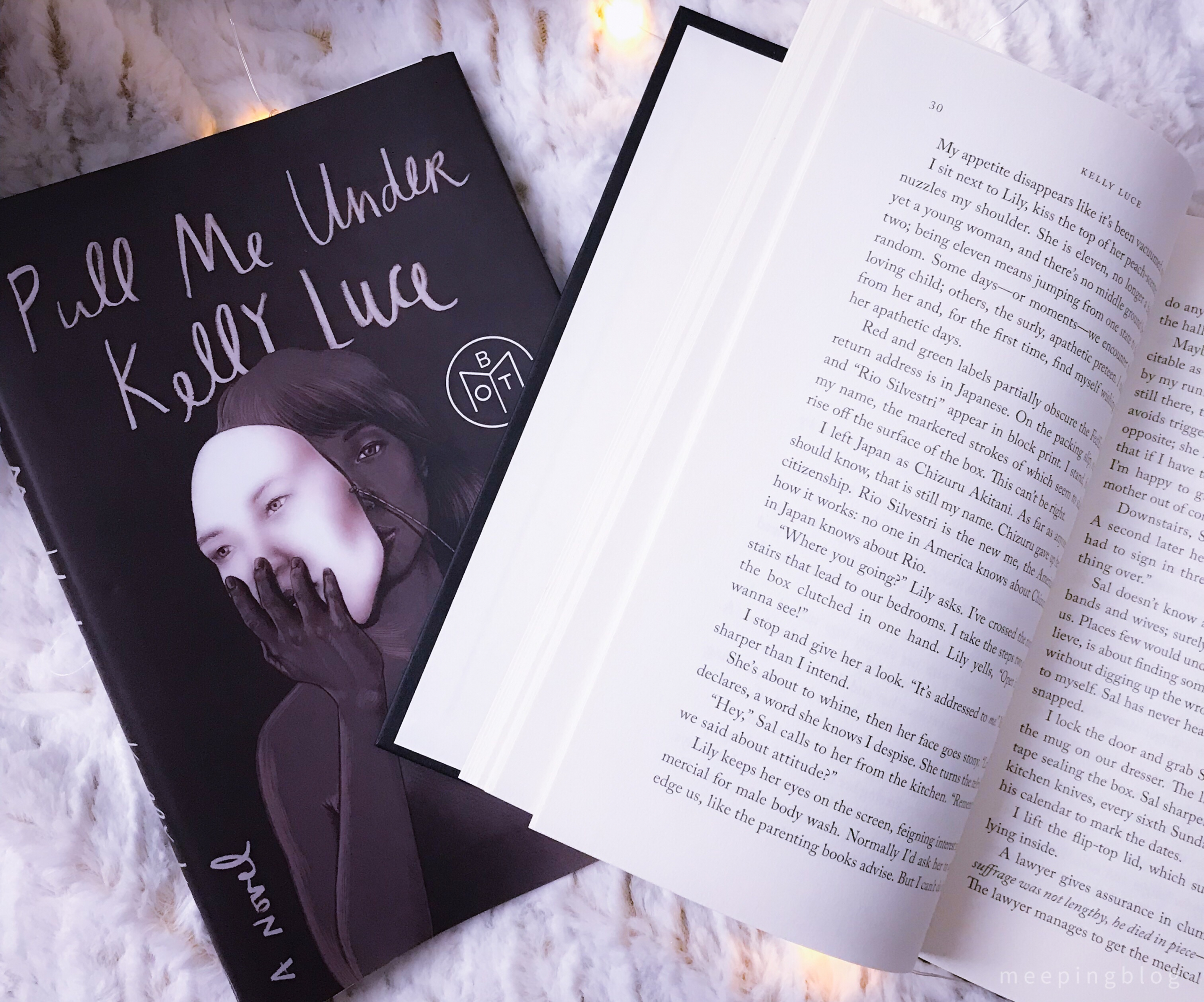 "I want to put distance between the city and myself—to be in a place where I can look without being seen."
Book Blurb
(From: Goodreads) Kelly Luce's Pull Me Under tells the story of Rio Silvestri, who, when she was twelve years old, fatally stabbed a school bully. Rio, born Chizuru Akitani, is the Japanese American daughter of the revered violinist Hiro Akitani–a Living National Treasure in Japan and a man Rio hasn't spoken to since she left her home country for the United States (and a new identity) after her violent crime. Her father's death, along with a mysterious package that arrives on her doorstep in Boulder, Colorado, spurs her to return to Japan for the first time in twenty years. There she is forced to confront her past in ways she never imagined, pushing herself, her relationships with her husband and daughter, and her own sense of who she is to the brink.
The novel's illuminating and palpably atmospheric descriptions of Japan and its culture, as well its elegantly dynamic structure, call to mind both Ruth Ozeki's A Tale for the Time Being and David Guterson's Snow Falling on Cedars.Pull Me Under is gripping, psychologically complex fiction–at the heart of which is an affecting exploration of home, self-acceptance, and the limits of forgiveness.
Rating: Mixed
—– Spoilers beyond this line —-
Review
The book started promising and continued to show potential throughout but as I neared the end, it gave me a bad aftertaste.
While Tomoya Yu is a rather nasty bully, I expected a worse case scenario, something that would truly justify Chizuru's violent act. I did not get that from the scene or the previous incidents.
People deal with grief in different ways and Mr. Akitani was an absent if not terrible father figure. Alone and without support, Akitani's only daughter, driven by rage and sadness had a burst of violent emotion which lead to Tomoya Yu's death.
Despite the fact that his death seemed unjustified, what bothered me the most was Chizuru's lack of forgiveness or self-treatment. Instead of seeking professional help in America, she runs.. runs from her problems, from her past and yet the 'black organ' continues to interfere despite the fact that she thinks she 'manages' just fine.
She can't bring herself to forgive her old teacher Ms.Danny for the affair she had with her father, constantly blaming her for not visiting her back in the correctional center.. for shunning her .. for her mother's death and is still unable to forgive her while assisting in her old teacher's death. As if that wasn't bad enough, the fact that she denied a dying person closure, she somehow expects closure/forgiveness from Tomoya Yu's parents and from Sal, the husband she blatantly lied to. The ironic bit is that Chizuru admits that she doesn't feel guilty for having stabbed her bully and yet she continues to fantasize about how Tomoya would have been if he hadn't died. The contradiction of emotions was a bit of a rollercoaster, negative might I add. I felt like I was inside the mind of someone unstable and that needed help to piece themselves back together.
Even Hiro Akitani got somewhat of a redemption towards the end but Chizuru or Rio Akitani proved to be selfish, judgmental and even a bit of a hypocrite. I started this book feeling pity/compassion for her but toward the end, I realized she was just ugly on the inside.
Now that that's out of the way, there were some things I enjoyed.
+ The writing was very descriptive, vibrant and crude.
+ Tidbits of the Japanese culture made it an interesting read. Details on food preparation, norm and behavior, emotion and festivals.
+ It wasn't a boring read.
+ The bullying wasn't censored in the least. This is a positive because it raises awareness. It is a serious issue. 
Favorite Quotes
"Measured against ambivalence, rage seemed a gift."
"The biggest thing wrong with me was my mixed blood; I was hafu, a word that still has the ability to make me feel like what it suggests: that I am half a person."
"He'd raise his voice like a shield, as if his anger might protect him from witnessing something embarrassing."