Caraval: Legendary by Stephanie Garber| Book Review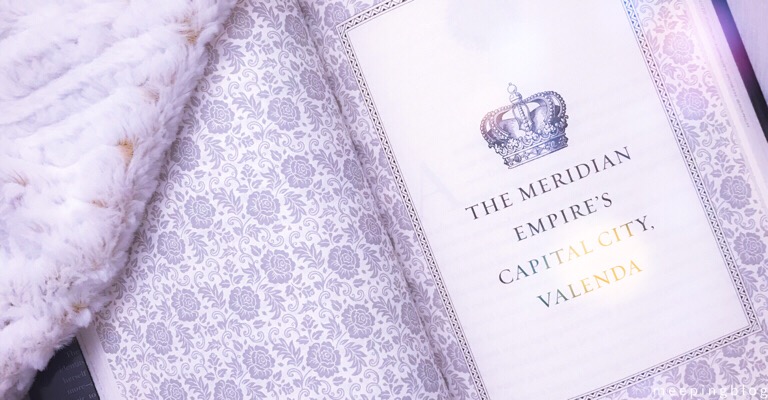 "Every story has four parts: the beginning, the middle, the almost-ending, and the true ending. Unfortunately, not everyone gets a true ending. Most people give up at the part of the story where things are the worst, when the situation feels hopeless, but that is where hope is needed most. Only those who persevere can find their true ending."​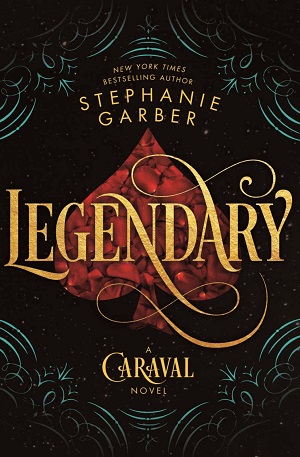 Title: Caraval: Legendary
Author: Stephanie Garber
Genre: YA, Fiction
Publisher: Flatiron Books
Rating: Positive
Caraval: Legendary is the 2nd book in the Caraval Series. If you haven't read the first book, it is advisable that you steer clear of this review to avoid spoilers. 
---
Summary/Synopsis

A heart to protect. A debt to repay. A game to win.

After being swept up in the magical world of Caraval, Donatella Dragna has finally escaped her father and saved her sister, Scarlett, from a disastrous arranged marriage. The girls should be celebrating, but Tella isn't yet free. She made a desperate bargain with a mysterious criminal, and what Tella owes him no one has ever been able to deliver: Caraval Master Legend's true name.

The only chance of uncovering Legend's identity is to win Caraval, so Tella throws herself into the legendary competition once more—and into the path of the murderous heir to the throne, a doomed love story, and a web of secrets…including her sister's. Caraval has always demanded bravery, cunning, and sacrifice, but now the game is asking for more. If Tella can't fulfill her bargain and deliver Legend's name, she'll lose everything she cares about—maybe even her life. But if she wins, Legend and Caraval will be destroyed forever…
​

From: Goodreads
---
Overview
The Plot: Donatella Dragna must uncover Legend's true name as payment for the desperate bargain she made with a criminal from Elantine's Most Wanted. For Elantine's seventy-fifth birthday celebration, a new Caraval is to take place, weeks after the last one, something that is abnormal even amongst the Caraval performers. This time the games are drastically different and the theme? The Fates.

The Setting takes place in Legend's private isle: Isla de Los Sueños and moves forth to the City of Valenda.

There was so much to the characters this time around.
Scarlett Dragna: This time around Scarlett is sitting back to watch the game as her experiences have proven traumatic. Scarlett is full of secrets but there was nothing redeeming enough to make her steal the spotlight.
Julian had his moments but like Scarlett, he remained a supporting role character. In the last book, we were made aware that he was Legend's brother and in this book, we are made aware of the important role that information plays.
Donatella Dragna: Bubbly, spirited and cliché fierce, I found myself amused by the character this time around. A quick thinker but rash in decision making, Donatella lands from one trouble to the next. Her pride being her undoing, leads her straight into danger's path.
The Murderous Heir
"I don't care what he looks like. He's a murderer. Everyone knows there were seventeen people between him and Empress Elantine's throne. Then one by one all the other heirs died in horrific ways."
This was my favorite character. Described as careless in appearance and lazy, the murderous heir is a vicious perfectionist, sardonic and cruel. Associated with him is winter's chill.
Dante
"I hate to break your heart, but I think of girls the way I imagine you think of ball gowns; it's never a good idea to wear the same one more than once."
There's much to Dante than meets the eye. Though at first nothing but a bad boy player, Dante has some redeeming qualities.
Legend: Master Caraval Legend is not who I thought it was and if it wasn't because the book drills it to you, I wouldn't have believed it.
The Empress was such a great actress but despite her blunt and harsh attitude, the Empress made a significant impact as a character. Her words alone change the outcome.
​
---
The Review/My Thoughts
I found myself enjoying Legendary more than I did Caraval though I love both books. Where Caraval is all about color and descriptive settings, Legendary is all about character development.
Caraval is imbued with mythology and ancient magic. In particular, it's all about the Fates and the amount of detail that went into them was impressive.
For example, the Undead Queen— "Wearing the Undead Queen's jeweled eye patch felt tempting—it was said she'd traded her eye for her terrible powers—"
The prince of hearts – A symbol of unrequited love.
We find more about the origins of Legend's powers, though his story remains largely a mystery, at the very least, his identity is revealed.
A glossary was included on the back which I thought was a neat detail.
​
---
Favorite Book Quotes
"I'm not sure what the Prince of Hearts has promised you, but to the Fates, humans are nothing more than sources of labor or entertainment."​
---
---
Rating System
Instead of using stars as a way to rank, I split ratings into: positive, mixed or negative. In the world of traditional stars, it would go like this:
Positive: 4.5-5 // Mixed: 3-3.5 // Negative: 1-2.5
---
Social Corner
Which book from the series you liked best? Caraval or Legendary? Personally, I liked both but found myself loving Legendary.
---
Follow me!~
Instagram | Pinterest | Facebook | Twitter | Bloglovin |
---