Phomemo M02 Pro | Mini Printers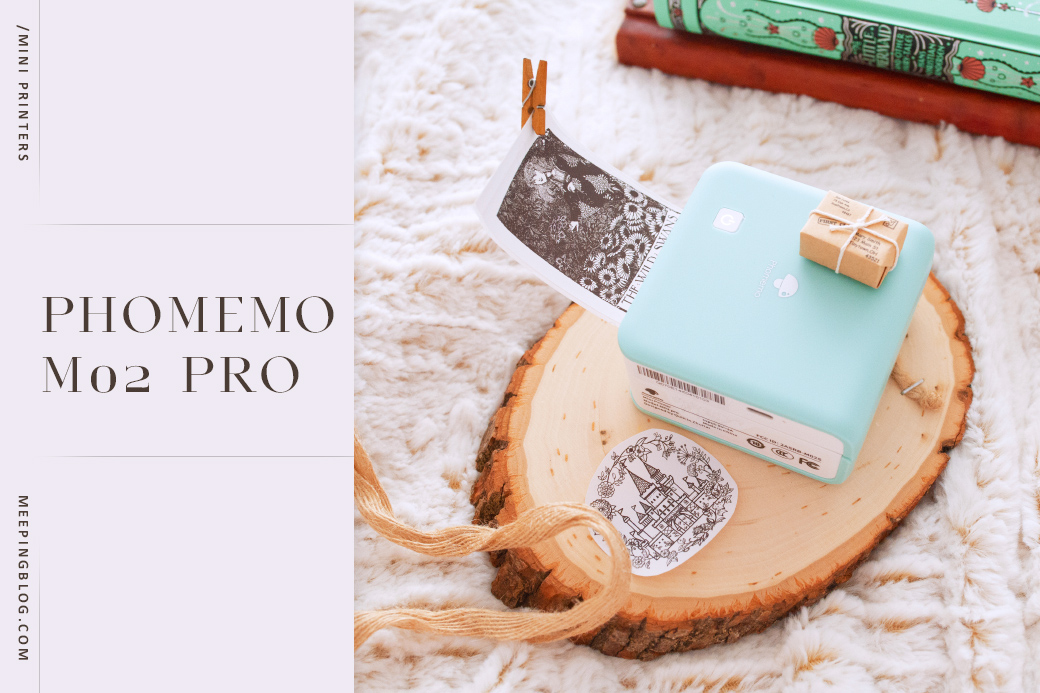 Today we are going to be talking about mini printers, specifically the Phomemo M02 Pro. We'll cover specs, first impressions and final thoughts.
---
Disclaimer: This post is not sponsored.
---
300 DPI
Thermal technology (No ink needs to be purchased.)
Size: Compact/Pocket 3.1x3.2x1.6inch
Colors: White, Cyan and Pink
Works with: iOS/Android [Requires the free Phomemo App]
Price: At the time of this post, $73.99
Great for:
Journaling
Scrapbooking,
Study Notes
Highlights from books
Labels
Photos
Favorite Manga Moments
Printing your own designs
Micro Printing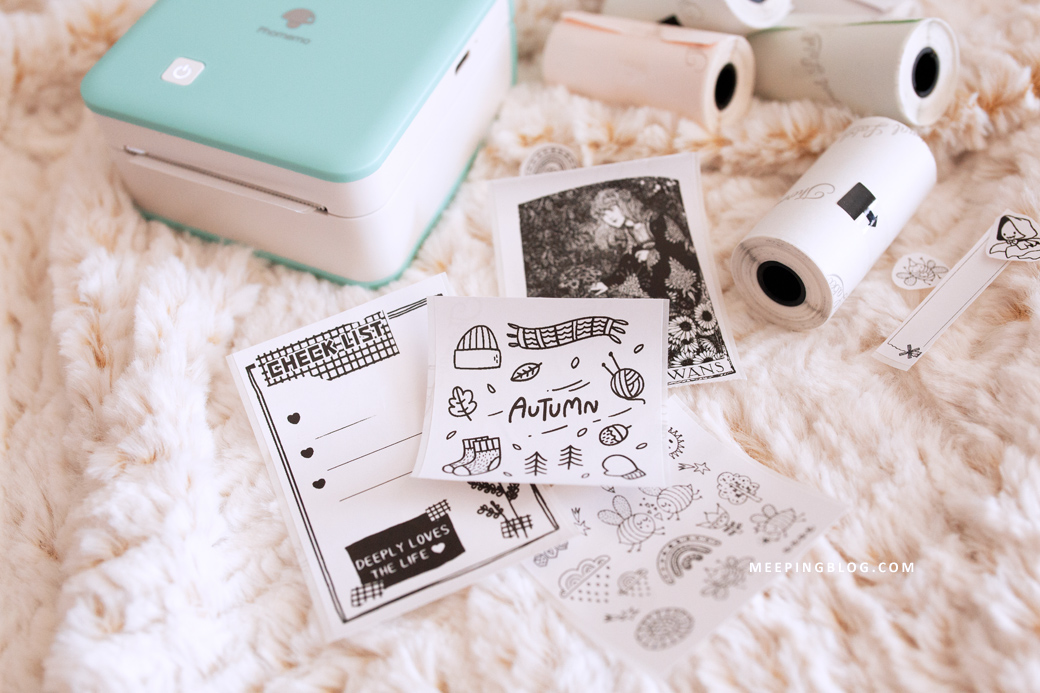 This mini printer has been on my Amazon list for awhile. Initially, I was going for the Memoking D30 Label Maker but as I started journaling, I decided to switch to a mini printer instead. What interested me from the start was that the Phomemo M02 Pro works with three different paper sizes (15mm, 25mm and 53mm) which meant there was no need to sacrifice labeling. I saw mixed answers when it came to the sizes the mini printer could handle so I contacted support for clarity. They answered within a day and confirmed that the Phomemo M02 Pro works with three different paper sizes and even sent me a link to their 15mm paper roll which is perfect for labels.
That almost sealed the deal for me. Almost. It was time to download the Phomemo app and see if I could see myself using it long-term. Initially, it was very slow, templates were blank slates, etc. Once everything downloads, however, it's cached and much faster to access long-term. I started diving into the templates, graphics, labels.. exploring until I was satisfied.
I loved the idea of what this tiny printer could do for me but I thought the excitement would die down once it arrived. How wrong I was. I spent hours printing, cutting and testing out different templates.
It was definitely worth the hype, at least for me. I am currently waiting on my order of 6 rolls of thermal paper to arrive to begin some serious journaling.
There are much more options of papers at their website.  Here you can  browse their entire collection.
Update:  My order arrived.  The rolls were much thicker than I expected.  Installation was a bit tricky at first but once I got the hang of it,  swapping rolls became easier and faster. The only thing I am not crazy about is how hard it is to write with pen on these but printing and color wise, there are no issues. That's just something you will need to look out for.
Although the sample roll it came with was considerably thin, I have to admit it lasted me awhile. I was able to print a lot before it finally ran out.
Tips
Now for some tips.
Installation
Open the mini printer cover and remove the tape from the paper holder. Close the printer cover.
Plug the mini printer to a wall outlet instead of a PC.
Initially, I connected it to my laptop and the activation wouldn't go through until I plugged it to the wall.
Activation
To activate this mini printer, you need to turn on Bluetooth and launch the Phomemo app.
Choose Select a Printer > Scan QR Code
Turn on the mini printer by holding the power button until it lights up.
Double click the power button and it should begin to print out a QR code.
There was no need for me to scan anything.
Alternatives
There are, of course, more economic options. Keep in mind, specs differ so be sure to read before purchasing.
Memoking T02 - $39.99
Phomemo M02 - $49.99