Numi: Chocolate Pu-Erh | First Impressions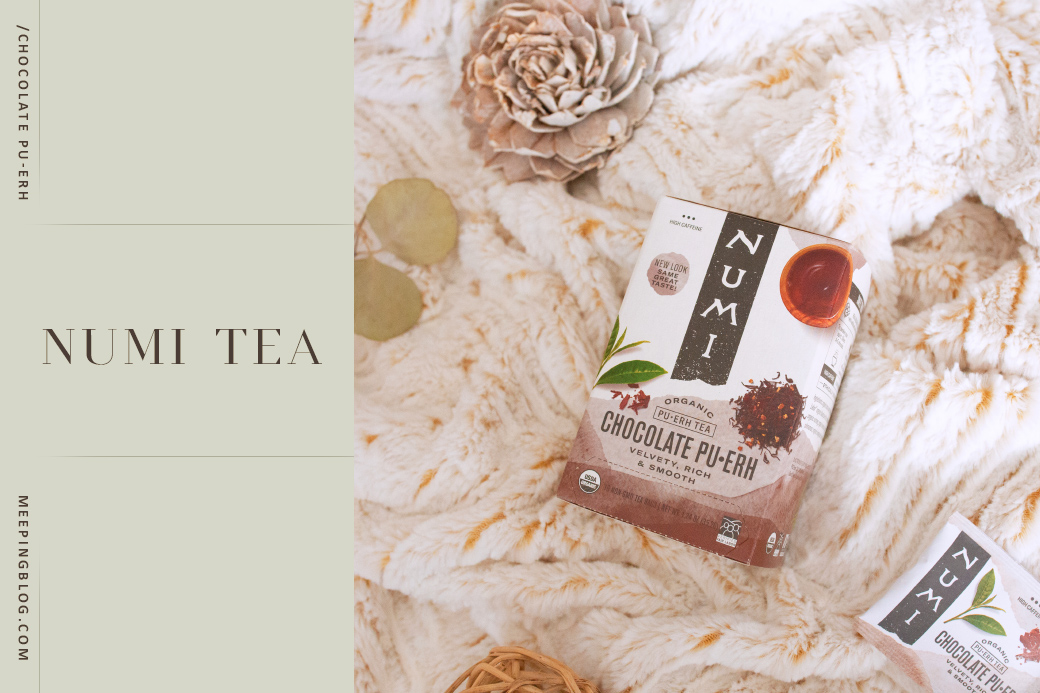 "This velvety infusion combines black pu∙erh tea and organic cocoa. Accented by sweet orange peel, this decadent blend is rounded off with nutmeg and cinnamon for a spicy finish."— Numi
Overview
Gluten-free. Organic. High in caffeine.
Let's talk ingredients.
Organic cocoa powder, Verified Fair Labor™ organic black pu∙erh tea, organic rooibos, organic nutmeg, organic honeybush, organic cinnamon, organic orange peel, organic cardamom.
First Impressions
Many of the ingredients listed above are a hard pass for me so my expectations for a chocolate-flavored tea were considerably low but Numi's Chocolate Pu-Erh surprisingly delivers.
Cocoa can be smelled with each sip taken and subtle prickles of sweet and spicy can be tasted but they are blended smoothly enough that it doesn't distort the rich taste of the chocolate.
Although listed as high in caffeine, it actually made me relaxed enough to doze off.
I had three random family members try the tea as well and despite being hesitant at first, all three ended enjoying the unique blend.
Final Thoughts
This was my first time trying Numi but I really enjoyed the unique blend of this tea. The description was sharply accurate with the flavoring and the experience was a positive one.