Kusker Cordless Water Flosser | in Wellness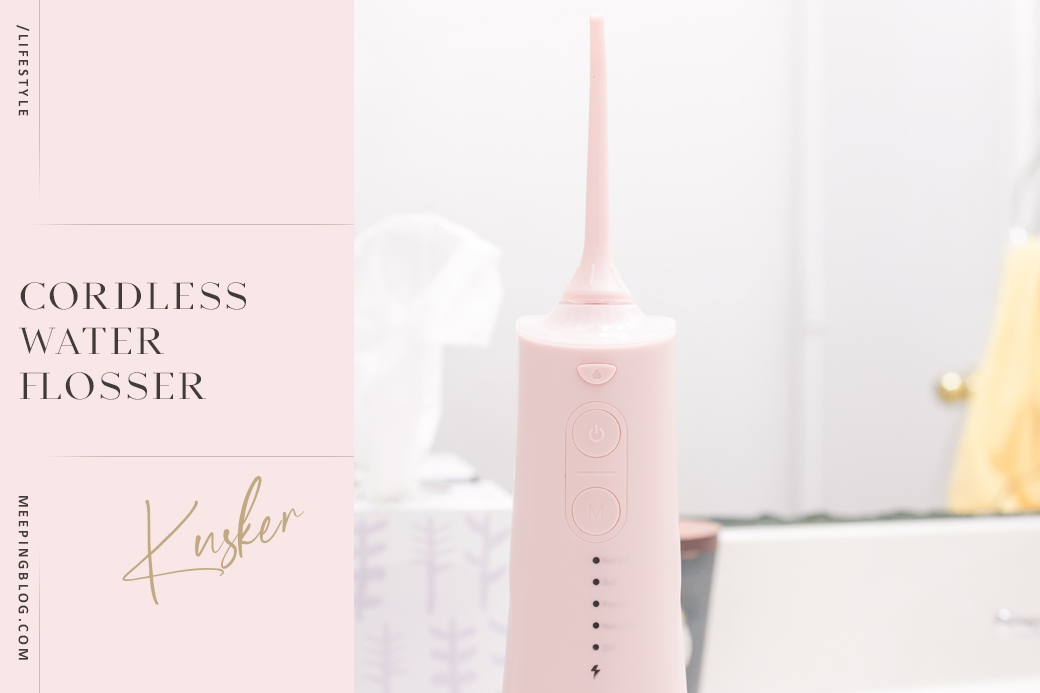 Today, I will be reviewing the Cordless Water Flosser from Kusker.

Since I'm not a fan of using traditional dental floss, I was very excited to try an alternative. When it comes to my dental health, I still need to step my game up. Enter Kusker's Cordless Water Flosser.
---
Disclaimer: The company reached out to me to see if I would try out their product. Thoughts and opinions are purely my own and based on my own experiences.
---
Products Reviewed
10% Off Discount Code: MEEPINGBLOG
Included
Cordless Water Flosser
x4 Jet Tips
USB-C Charging Cable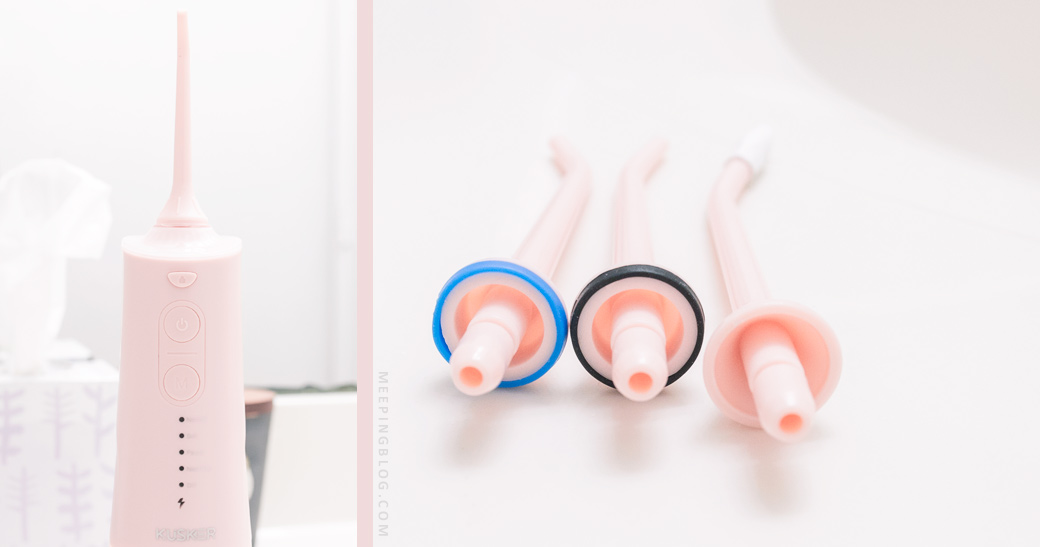 The Process
Charge fully before using. A full charge takes 6 hours and will give you 30 days.
Twist as indicated to detach the water tank from the body and fill the water tank with water. Attach as directed.
Select preferred mode. There are five modes to choose from
Long press to power on the device.
Tips and Tricks
Read the manual to avoid an uncomfortable experience. I started with 'Normal' and it was too harsh on my gums.
Practice by pointing the jet tip at the sink and testing the various modes of operation.
Start with New Peo mode and use it every day, then work your way up to Soft and if you need it, Normal.
Do not close your mouth all the way around the jet tip or you will make a mess.
Do not use while charging.
My Experience
Please note: I have sensitive teeth and gums.
I didn't read the manual fully and went straight to testing the product after leaving it to charge for 6 hours. This resulted in a very uncomfortable experience with water everywhere and bleeding gums. After reading the manual properly and testing the product's different modes of operation, I quickly realized my mistake. I started in Normal which is less than ideal for a new user.
Fast forward to actually using the product as intended, I started with New Peo and worked my way to Soft. My preferred mode is soft after using it for four days. Bleeding gums are apparently not uncommon if you've just started to floss but I haven't experienced any more of that after using the water flosser as intended.
Does it work? Yes. Even after a day's usage, I noticed that my teeth appeared cleaner. After a few days, I've noticed improvement in my dental health.
Would I Recommend This Product? If you are not a fan of traditional dental flossing and don't mind trying out something new, I definitely recommend Kusker's Cordless Water Flosser. It has become my preferred method of flossing.