OIVO Rechargeable Battery Packs & Charger | Technology
Disclaimer: OIVO sent me their Rechargeable Battery Packs & Charger in exchange for an honest, unbiased review.
This post contains affiliates links which helps support my blog and keep it free of advertisements at no additional cost to you :)
Testing period: 1 week. I am using a USB charging station as opposed to a wall outlet or computer.
Compatibility (according to the manufacturer's website): One X/S/Elite (Since I only own an Xbox One controller, this is what I tested this product with.)
Product duration: N/A. This information will be updated when the product stops functioning. It could be a week, month, year from now.
Price: $35.99 but with my affiliate link, $27.66 (at the time of writing.)
Products tested
:
4 Packs 1200 mAh Rechargeable Battery Pack, Charge Kit, OIVO Xbox Series/One/Elite X/S Controller Charger, Charging Dock Station
Included
Charging dock
x4 1200 1200 mAh batteries
USB-C Cable

Instructions of Operation
Plug the USB cable to a USB port and the other end to the charging station.
Power on the charging station via On/Off button to the side of the charging station.
Charging mode is indicated via the LED indicator (controller icon) on the charging station. Green means the batteries are fully charged while red means batteries need to be charged/are charging.
Review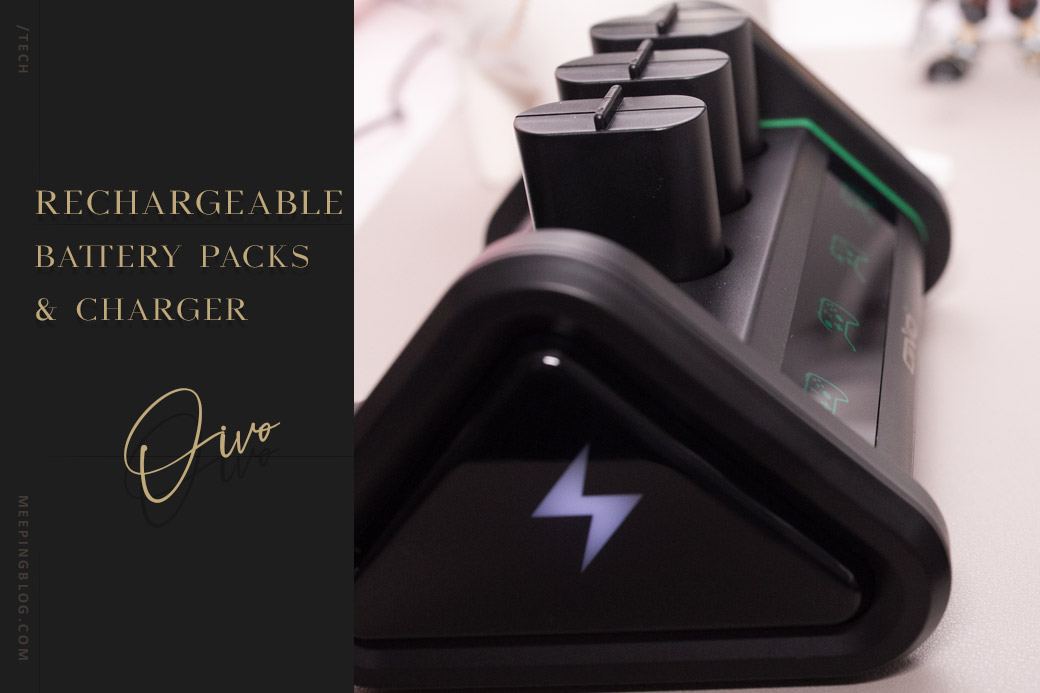 Hours tested: 12 hrs.
Instructions were clear and concise but were not needed. Everything was pretty much plug and play.
Batteries were already charged upon receiving the package so that was a nice little bonus.
It brings an extra USB-C port which I always appreciate when it comes to practical/convenient use.
Each battery gives you 15-20 hours of uninterrupted gameplay. Swap it and you have a new battery waiting for you. The convenience of swapping batteries is a lifesaver if you are a heavy gamer that needs hours of uninterrupted gameplay.
The only downside is the charging time. A fully dead battery takes between 3-4 hours to charge but the convenience of having a readily available battery and the amount of hours of gameplay it provides more than enough makes up for it.
In my opinion, this charging dock is overkill for a casual gamer and might not justify the price point. If you are someone like me, who is a casual gamer but hates to constantly charge or depend on a single battery and wants things ready for spontaneous gameplay… then, I would still recommend this charging dock.
Compact in size which means it hardly takes any room. The sleek design makes it the perfect desk companion and I do keep it on my desk (for easy access) since I game on my PC anyhow.