Funlab's Wireless Pro Game Controller | Review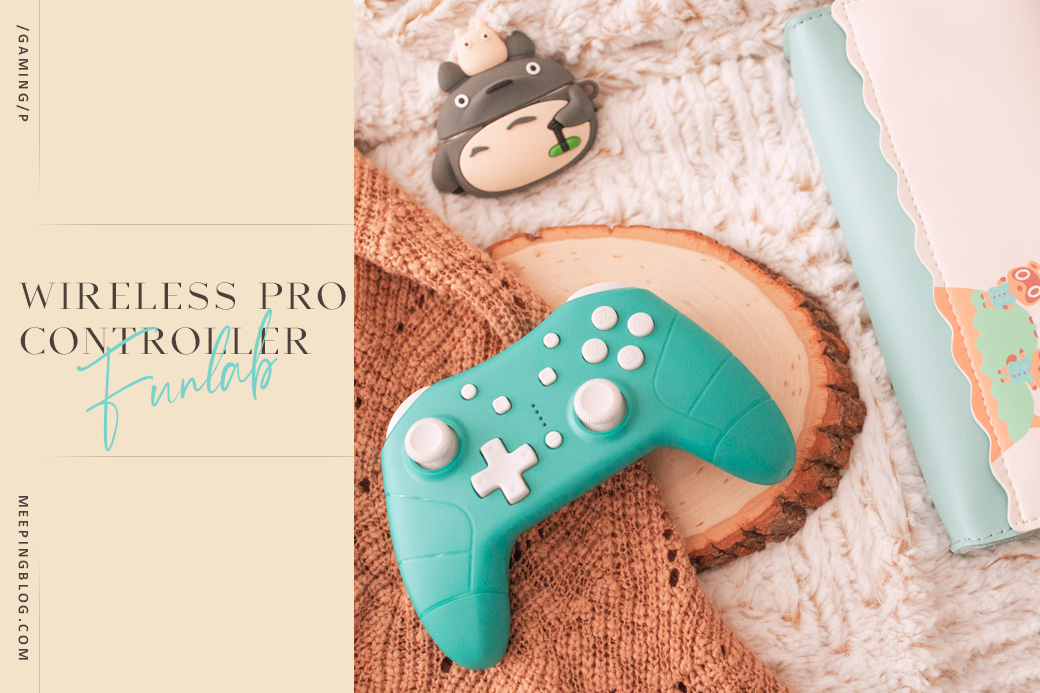 Disclaimer: Funlab sent me their Wireless Pro Game Controller for the Nintendo Switch in exchange for a product evaluation. My opinions still remain respectfully my own.
---
Let's dive right in.
Presentation is everything to me. I tend to be very particular about my aesthetic and both the package and design delivers. You can find my unboxing in my Instagram (I did try to embed the post but Instagram refuses to cooperate.)
I received the turquoise color of this controller. It's a beautiful contrast to the typical white and pink (which I still adore) and it certainly pops. Along with the controller comes the user guide and USB-C charging cable.
The controls feel smooth and responsive and the ribs on the joy-cons provide that extra grip.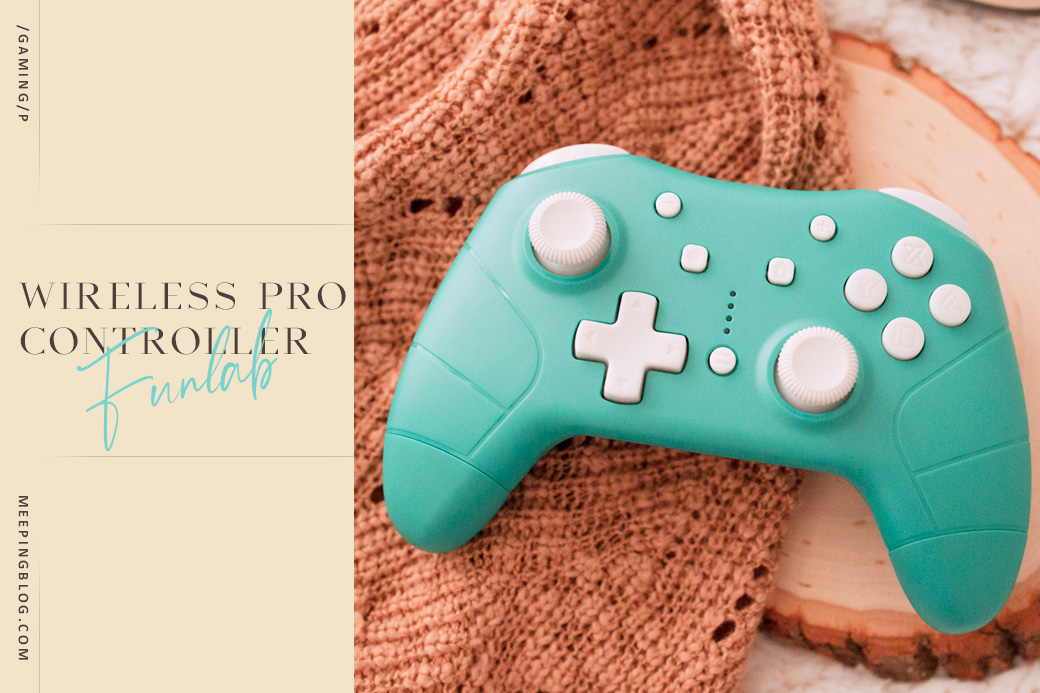 Time to discuss the features. What is aesthetically pleasing without its practical side? A prop... and this controller is far from that.
Features
Takes 3 hours to charge and delivers 8 hours of gameplay. If you are anything like me, impatient, you can set this controller on its charger or any USB-C charging cable (same as the one used by the Nintendo Switch) and continue uninterrupted gameplay while it charges. I even tested reconnecting the controller and it worked without issue.
Very easy to pair up and reconnect. Pair up is a one-time setup (Y + Home) button and reconnecting requires the simple act of pressing the home button until the green lights come up. Note: You do have to manually turn the console on initially/or wake it. It must also be upgraded to the latest version.
Convenient auto-shutoff feature for lazy or forgetful people. I'm both of these.
Turbo mode is the function that allows you to spam a certain button.
I found it a bit tricky to enable it initially but once you get the hang of it, it becomes a no brainier. You hold the (Turbo) button, then press the button that you want for a few seconds. It might take two tries but once it activates, the lights will rapidly flash. To deactivate, simply hold the turbo button + selected button for a few seconds.
One example of this feature where it truly shines is in Animal Crossing: New Horizons… when you have 25 or more dishes to make. The function would be (Turbo) button + (a) button.
Vibration Settings: Now I'll be honest, I have the vibration mode on my Switch turned off but I enabled it simply to test this feature and it works out of the box. Vibration intensity can be increased or decreased as described in the user guide.
---
If you want to get this controller or any other goodies at Funlab, using my code MEEP10 at checkout will give you a discount and you'll be supporting this website.