Embassy Suites by Hilton Jackson North Ridgeland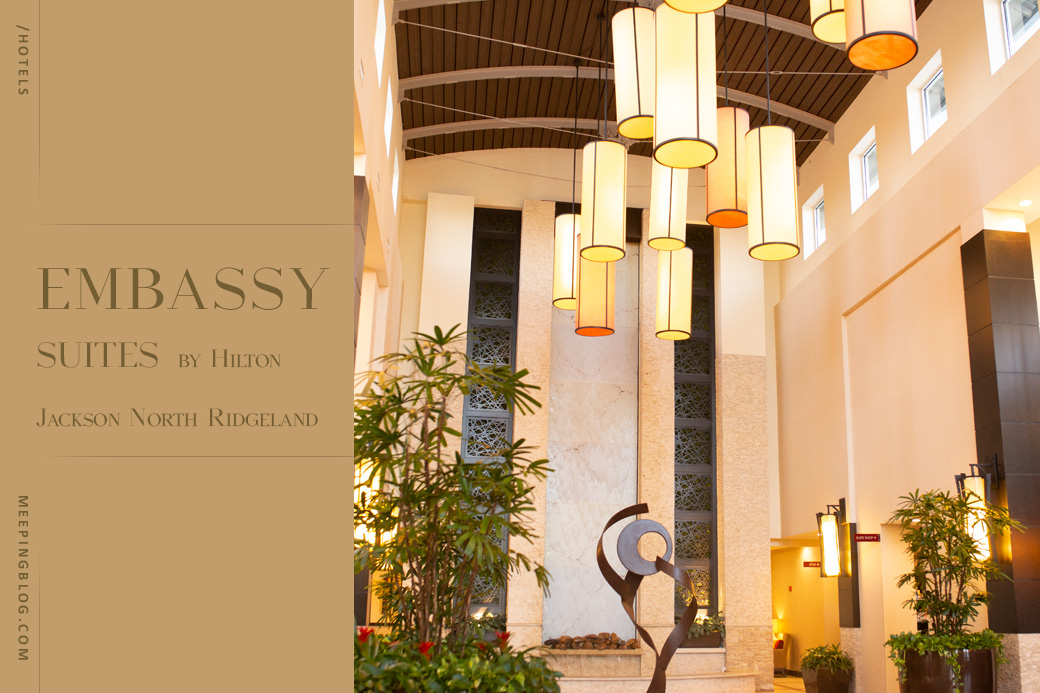 My family (+cat) and I stayed at Embassy Suites by Hilton Jackson North Ridgeland in Mississippi. This is my unbiased, honest review.
Disclaimer: Not a sponsored post. My stay was for rest and not sight-seeing.
One of the things I always look for hotels and Airbnb is cat friendly. I've come to accept that pet friendly does not equal cat friendly. Most places prefer dogs and so it has become an issue for me. My 14-year old (senior) cat gets stressed while traveling but even more when left alone or in the care of others, therefore leaving her a home and especially, on an extended trip, was not an option.
We took a road trip with the end goal being Destin, Florida. Not stopping halfway through out trip was also not an option. Enter Embassy Suites by Hilton Jackson North Ridgeland. Apart from being actually pet friendly, here are some of the things that made me go with this hotel. . twice.
Amenities
Free breakfast until 9am
Complimentary evening reception - Drinks are free from 5:30-7:30 PM
Free parking
Free Wi-Fi - Wi-Fi was considerably fast
On-site restaurant - This was a big plus because after hours of driving, we wanted to eat and rest.
Pet-friendly rooms
Room service
Extras
Ice cream, candy and other products are available for purchase (charged to your card). They had some gluten free selections of ice cream and candy which were an added plus for me.
Plenty of outlets to choose from.
Free water, coffee, juice and soda is offered from the machines at the cafeteria.
The Lobby
The lobby was very picturesque, bright and colorful. I got permission from the hotel staff to take some pictures.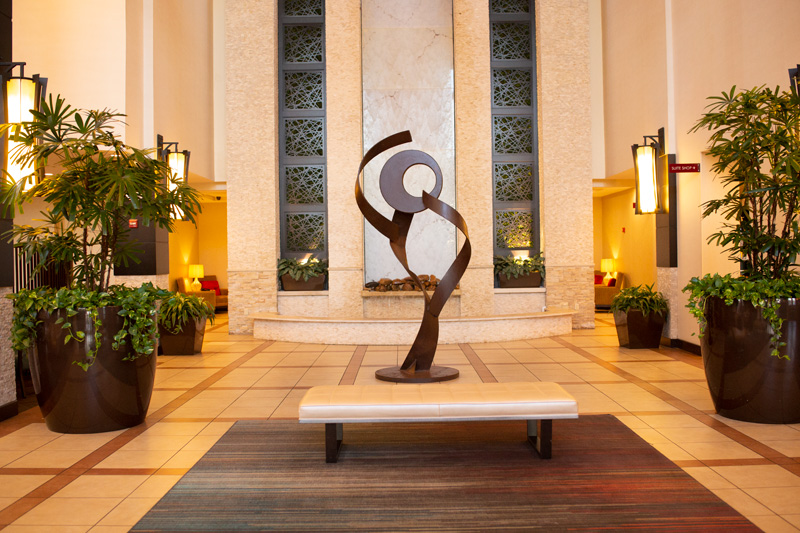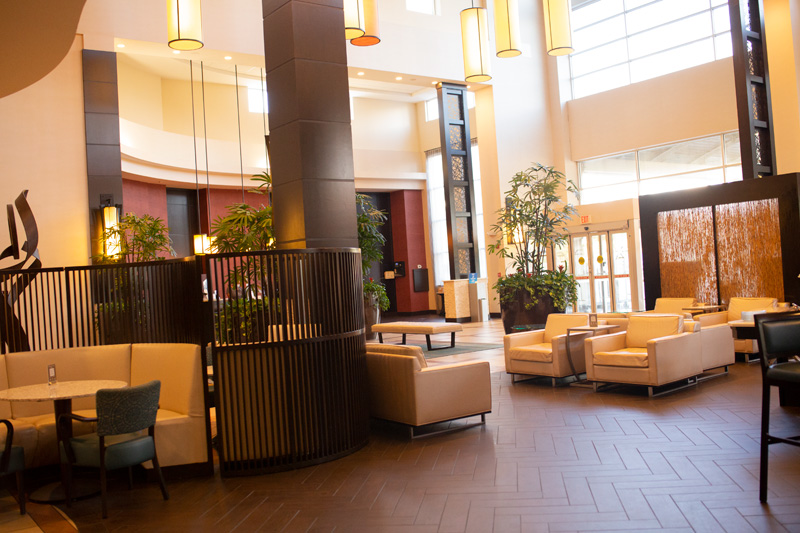 My Hotel Room
We booked the one-bedroom suite which included the following:
Wet Bar
Equipped with microwave, mini fridge and a coffee machine.
Workstation/ Desk Area
Perfect to get some work done. Spacious enough to setup laptop, files, etc.
Living Room
Separate from the bedroom and equipped with a TV and sleeper sofa.
Bathroom
Decent-sized.
Equipped with a detachable shower head which makes it perfect for all heights.
Bedroom
Equipped with two double beds. Each bed is large enough for two individuals.
A small closet.
A TV can also be found in the bedroom.
What I ate
The food was prepared by the hotel's chef Jeremiah (not pictured to respect his privacy) and it was delicious. Here are some of our dishes.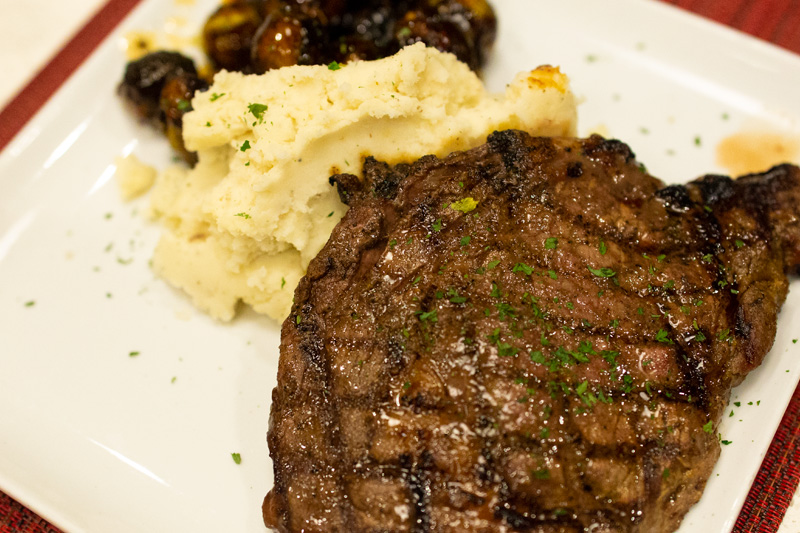 ---
Would I recommend this hotel?
Yes. I stayed in room 202 (upstairs) and had an undisturbed night of sleep. Staff was very friendly, wi-fi was fast and on-site restaurant, free breakfast and free parking made it extremely convenient after long hours of driving.
Embassy Suites by Hilton is a great stopping point when taking a road trip to Destin, Florida. Booking a room on my way back was fast and hassle-free.
Please note, this review is based on my personal experience and circumstances. My booking period was for the month of October, 2021.