Unwined by Hask - Sauvignon Blanc Inspired (Shine & Nourish Deep Conditioner) | Review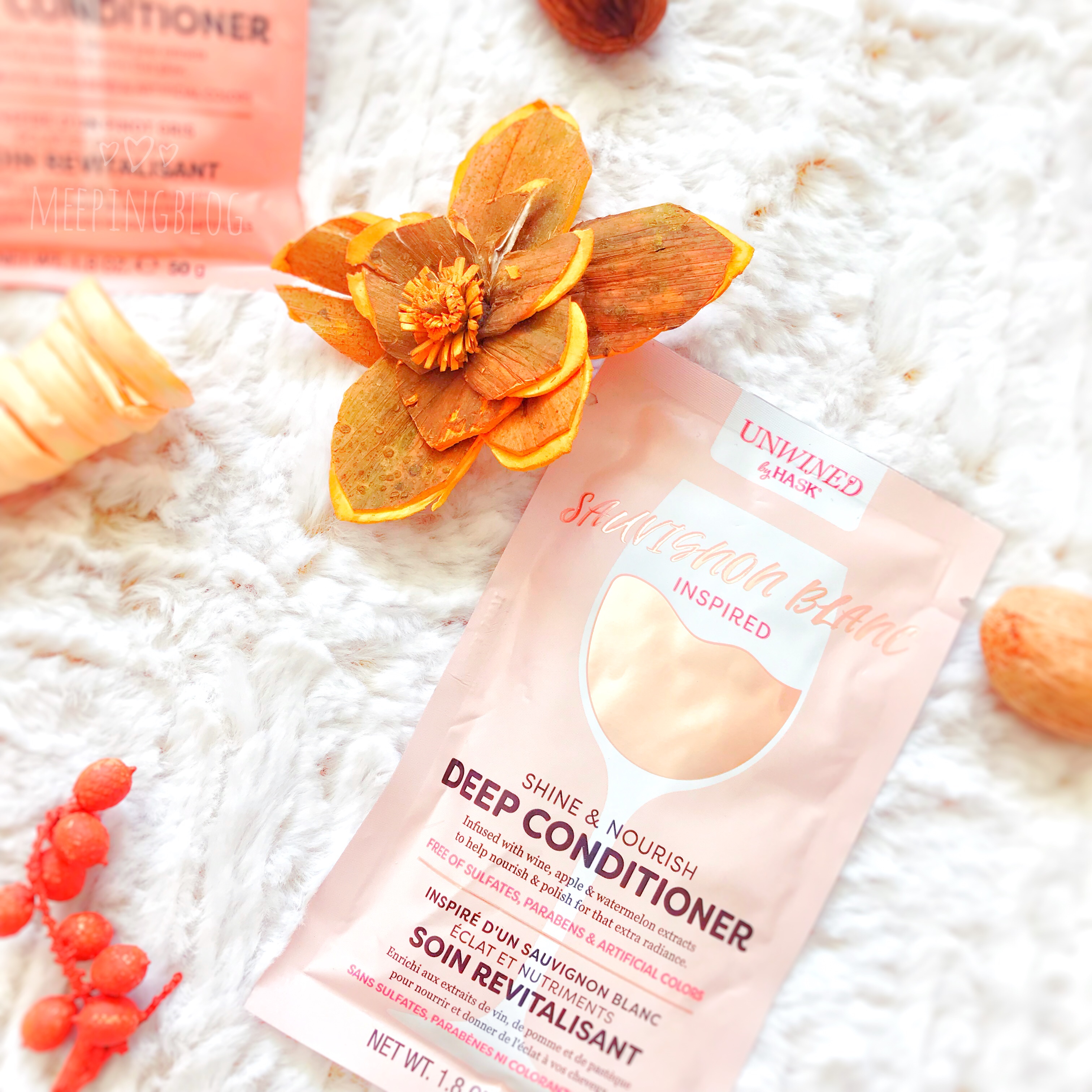 I wanted to review a product that I've used for over six months now and hadn't been able to get to until today. Today's review consists of Shine & Nourish Deep Conditioner – Sauvignon Blanc Inspired by Hask.
As the name implies, these little packets are inspired by specific wine tastes.
I started using this product while it was still in its beta state. There were no little packets but a rather generous-sized container. I was a bit skeptical about a deep conditioner scented as wine but impressed by the formula. Thick and long lasting, I saw immediate improvement to my hair. No greasy residue which is a miracle in a very oily hair such as mine.
Let's talk about the scent for a moment. While skeptical, I've had a taste of Cabernet (Wine) before and I have to say the scent was truly captured by the product. With that said, no… your hair will not reek of wine… but rather it captured the essence of what Cabernet was all about.
For specifics, the very one I first tried was UnWined Cabernet Sauvignon and six months later, I'm still very pleased with the product.
Now that I've given a general overview on the product, I'm going to rate the Sauvignon Blanc Inspired. While I'm still elated by the results on my hair, the scent wasn't anything to gasp over or maybe I still prefer the Cabernet Sauvignon scent which was the one that initially won me over.
Disclaimer: This product is not sponsored and was purchased with my own money.
---
If you've tried UnWined by Hask before, I would love to hear your input.